Well.... 
Finally...
After 18 months, we were able to get back on stage. 
Back to performing. 
And what a gig it was. 
We were booked in to play at The Old Woollen in Farsley nearer the end of the year, but I was called mid week by Choque Hosein, a good friend of mine and total Leeds head.
Choque is the man behind Black Star Liner. He has taught me more about attention to detail and patience, than any other.
He called me up and said, "What you doing Saturday?" 
Before I could answer, he asks if we can play at Glitter Bomb, at The Old Woollen. 
The amazing band booked, Cut Capers had had to self isolate..... 
Could we do it? 
I didn't hesitate. YES YES YES.
Desperate to get back out there. 
So much has happened in the last 18 months. 
So much for me personally and for the band as a whole. 
The collective experiences of both went into that gig last Saturday. 
I spent a lot of time on lockdown, discovering and falling in love with Jacob Collier. 
One of THE best British musicians EVER.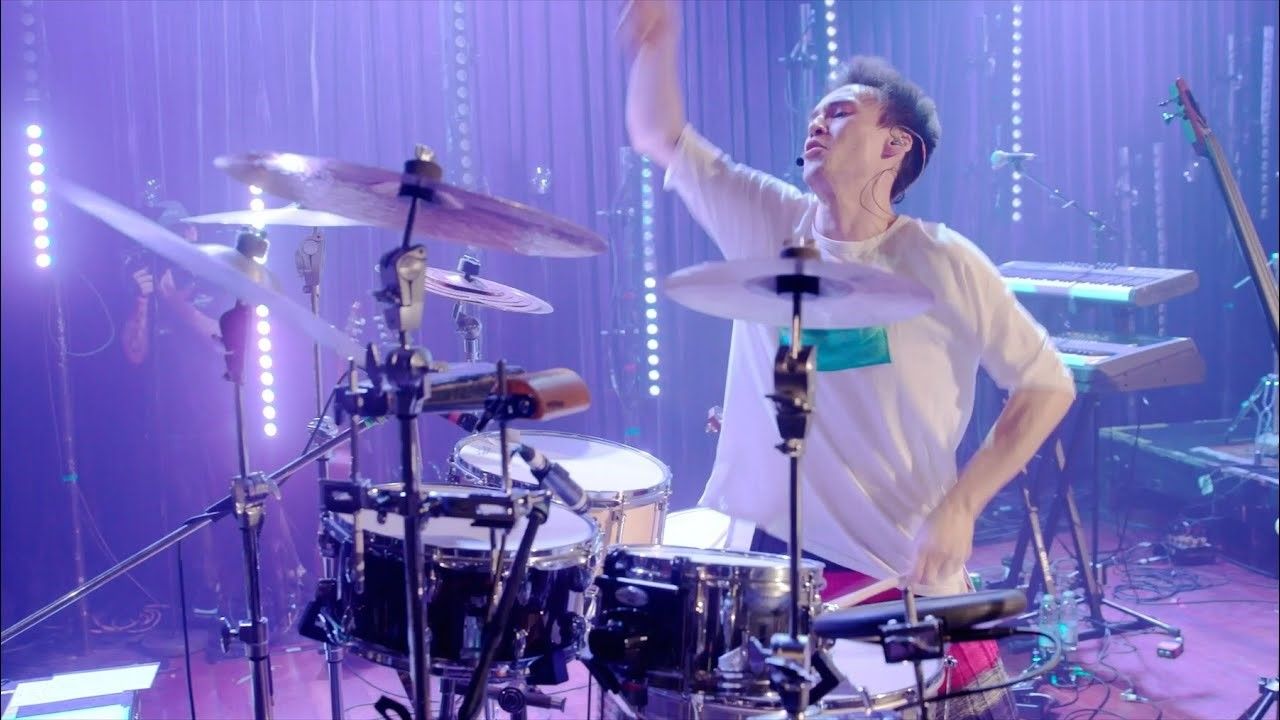 Not only a master, Jedi musician but he knows the art of connection with audience like no other. 
I learnt so much watching him night after night and I knew that the future of music came with a new responsibility.
That of re connecting the people. 
We have all been damaged in so many different ways due to the pandemic and I feel it's part of my role now... part of our role at dM HQ, to do our duty and heal in any way we can. 
I had the set worked out and knew that audience participation being part of the set would be high on the agenda.
I wanted to hand out hand percussion and get people involved. 
But people are rightly concerned about infection, so we scrubbed down our bits and my partner Kaz McKnight kindly donned a full boiler suit, paint sprayers face mask, goggles, rubber gloves and wellies and handed out things to hit.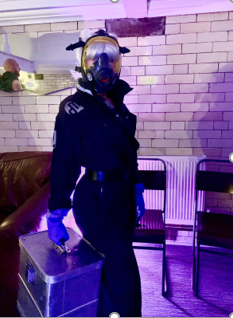 The take up from the audience was instant. 
They took to it immediately. 
No hesitation what so ever. 
Perhaps yearning for some kind of connection. 
Personally, I think all musicians need to pick up that responsibility, but drummers in particular. 
What Drum Machine does creates an immediate, easy access way to communicate.
Talk through the power of rhythm and repetition. 
IT'S OUR DUTY. 
Needless to say, myself and the whole band had a mind blowing experience and judging from the audience reaction during and after the gig, I know they did too.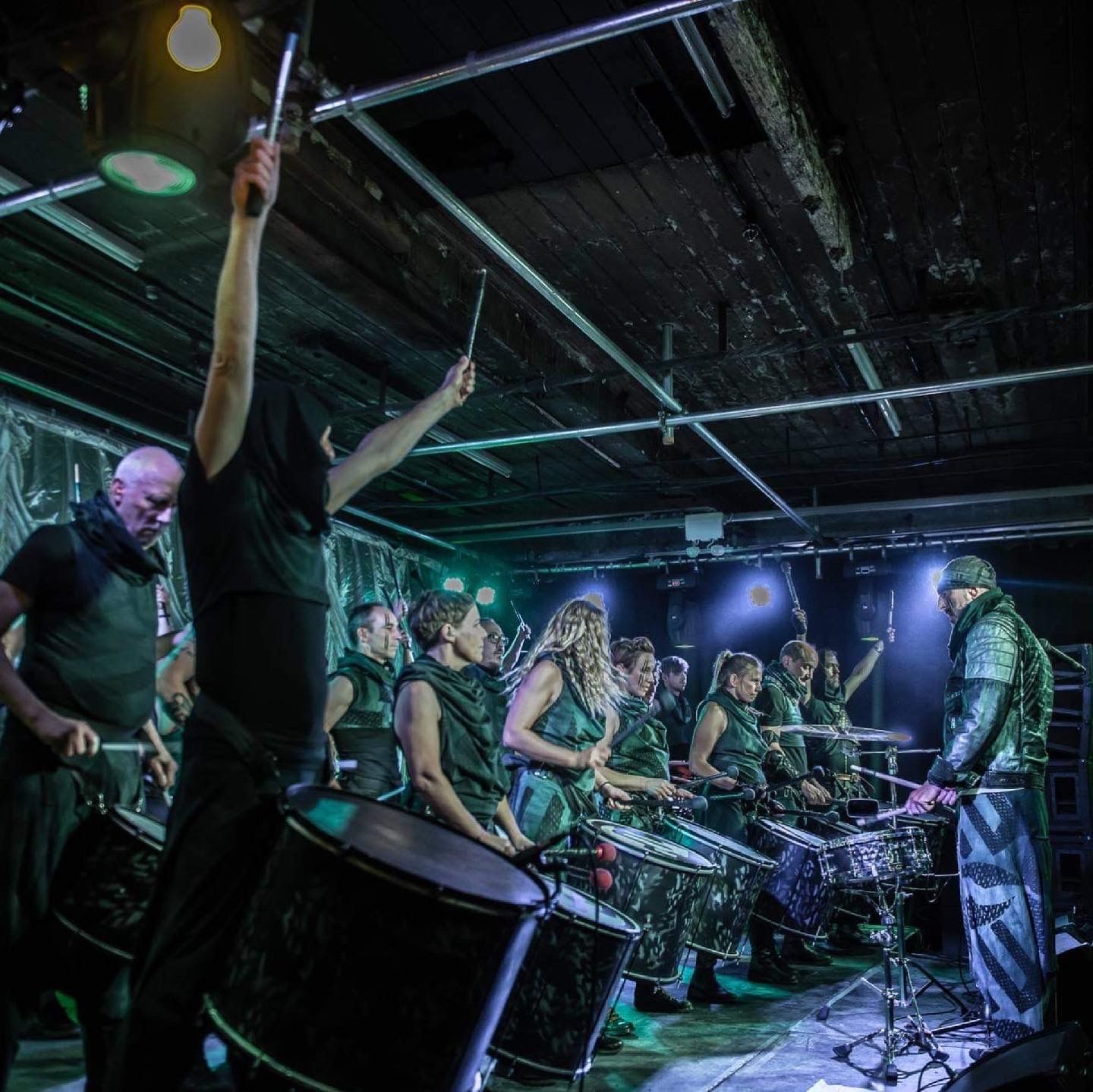 ​ Even Choque, who is a very difficult man to impress, said it was a special 
performance: "A real show" 
I have felt the bands and my own personal evolution over lock down..... 
And we were like a coiled spring on that stage. 
So we are ready now to spread our love and healing through rhythm, repetition and connection. 
So come see us whenever you can.
We will be ready for you. 
Love n Light to ALL 
Aid dM
PS For bookings and enquiries for the Drum Machine stage band; high vibe interactive shows, email kati@drummachine.org.uk
PPS We run monthly Drum Machine drumming courses and teambuilding days. No experience necessary. All experience levels welcome. Email kati@drummachine.org.uk for more info