A great first session of our new course was had last Friday. 
It was great for it to be back at Salem. All the drums are there and it does feel like home. 
We have been there for near on 10 years now. 
Check out this video... They were playing like this after only their first class with us...
20 new people, all hungry for rhythm and communication. 
We have a really great bunch of people on the course. 
All there ready to commit to what we offer. 
All responsive. 
All learning.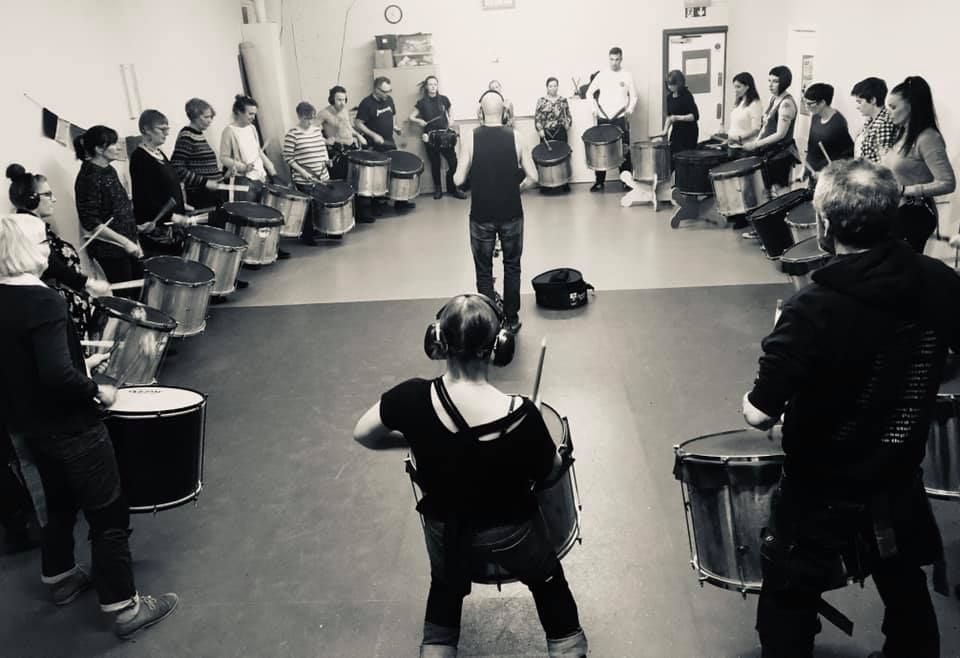 We focused on what roll the bass drums play in our sound. 
Where we put the notes on the drum, with some explanation as to how we get those notes, as non players. 
And if you want to know that, then you will have to join one of our courses. LOL 
Throw in some relentless repetition and we had a very powerful and uplifting groove going on. 
Allowed that to inform a mini arrangement, which we could have gigged with, it was that tight. 
Everyone enjoyed it and we had some great feedback at the end. 
PS   If you are interested in the courses we offer, find out more here.
Drum Machine also provide fun team building workshops for your company, group or organisation. Let us know your requirements by emailing aid@drummachine.co.uk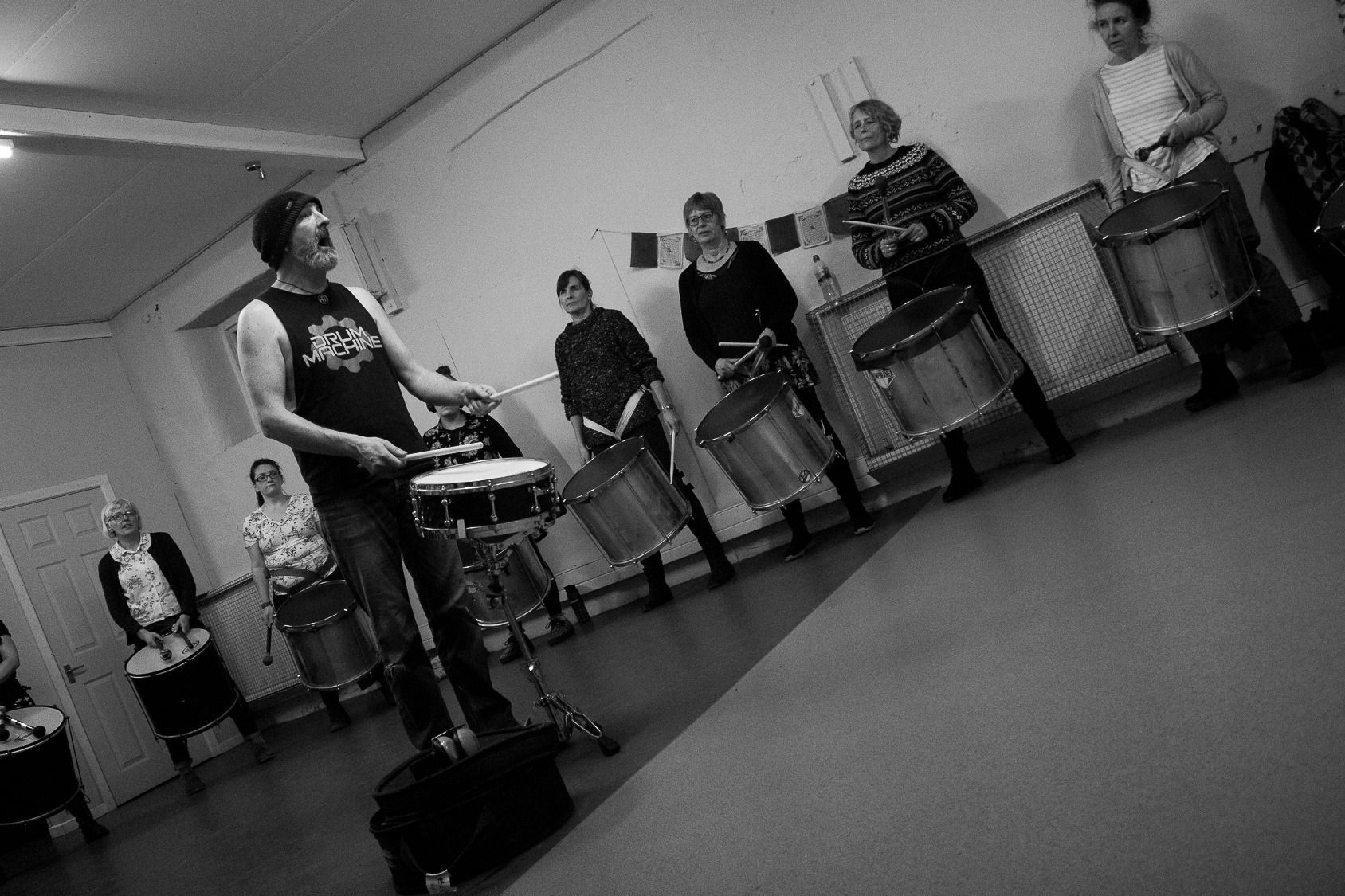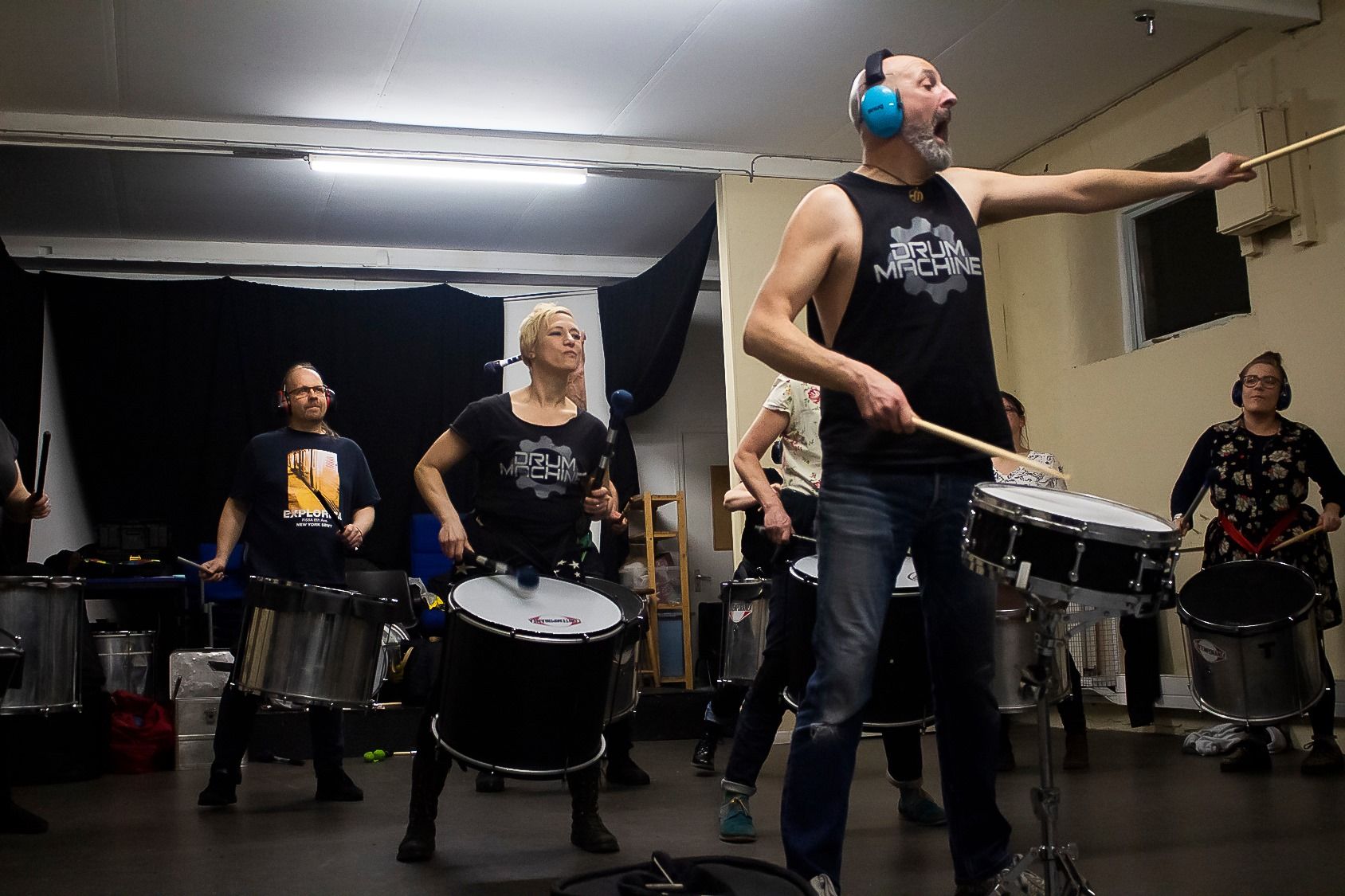 A huge thank you to our very own Molly Woollett who plays bass in Drum Machine for taking these cool pictures of course so far.
Molly, you're a superstar X