Last weekend, was the FIRST gig for many of our new players. 
It was perhaps the coldest gig we've EVER done.
Definitely. character. building!
We all braved the pelting rain and the icy winds as we played the gig last Saturday at The People Play Party held at The Piece Hall in Halifax.
As Aid said in the our blog, "there is something very primal about playing drums in the rain."
On Saturday, no one could feel their hands. It's not an easy task to hold a pair of drum sticks, maintain the grooves and keep time when you've no feeling in your hands!
I'd been thinking that others WOULD be able to feel their hands like they have some super human quality.
But no, numb hands was a typical sensation it turns out.
 
It was incredible there was a crowd who stayed to watch us in the freezing cold and driving rain; a huge testament to the spirit of dM and our
supporters!
---
Here's Jill B with a few words on her FIRST gig with Drum Machine.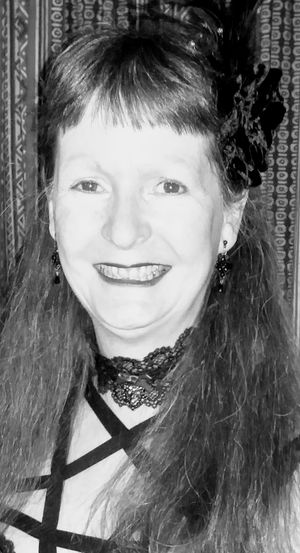 "It was sensational! Thank you so much! 
First gig for me with Drum Machine....beyond awesome!
Totally exhilarating enhanced by the intense cold and sunshine at 4pm and then at 6pm rain illuminated by the amazing lights, soaked to the skin, all of us
putting our hearts and souls into the drumming, It bordered on some fabulous Dionysian ritual!
Oh yes loved it all!                                                                              
Thank you very much.
See you all on Wednesday at rehearsals!"
                                      Jill Barker
Amazing!
I love how Jill puts the experience into words.
And here's Jaden Adams on being in Drum Machine... 
Jaden's family were out in force to support Jaden's first Drum Machine performance.
Every time I looked at them in the audience they were grinning from ear to ear, proper proud of Jaden. And rightly so!
They were clearly buzzing from all they saw and heard.
We got some snaps of Jaden's nan and Jaden's sister.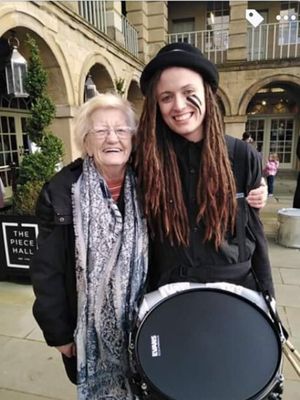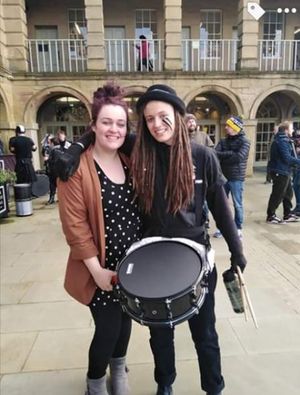 Jayden says,
"I really enjoy everyone in Drum Machine.
There are some really special people together all in one place.
I enjoy connecting with everyone; makes me feel a sense of community we lack nowadays.
I feel good about my first gig.
It was a fun start to the journey with Drum Machine.
I'm looking forward to getting familiar with the different sounds and more confident.
Thanks everyone!"
                     Jaden Adams
Just brilliant!!
So a huge thank you to Jill and Jaden for your words for the blog and bringing the fabulous energy you bring to Drum Machine!!
PS If you would like to have a go at playing with us,
we will be teaching on the 1st 3 Fridays of March and
                                                  the 1st 3 Fridays of April
The NEW price structure makes it more affordable for people to come and give it a try...
1 Session=£20
2 Sessions=£35
4 Sessions=£60
6 Sessions=£80
Obviously, you'll learn more with the 6 sessions, but if you can't make them all or  if you're not sure if you like it, then don't buy them all at once.
Friday 6th March 7-8.30PM at Salem Community Centre, Hebden Bridge.
Email aid@drummachine.org.uk for more details or to book your place,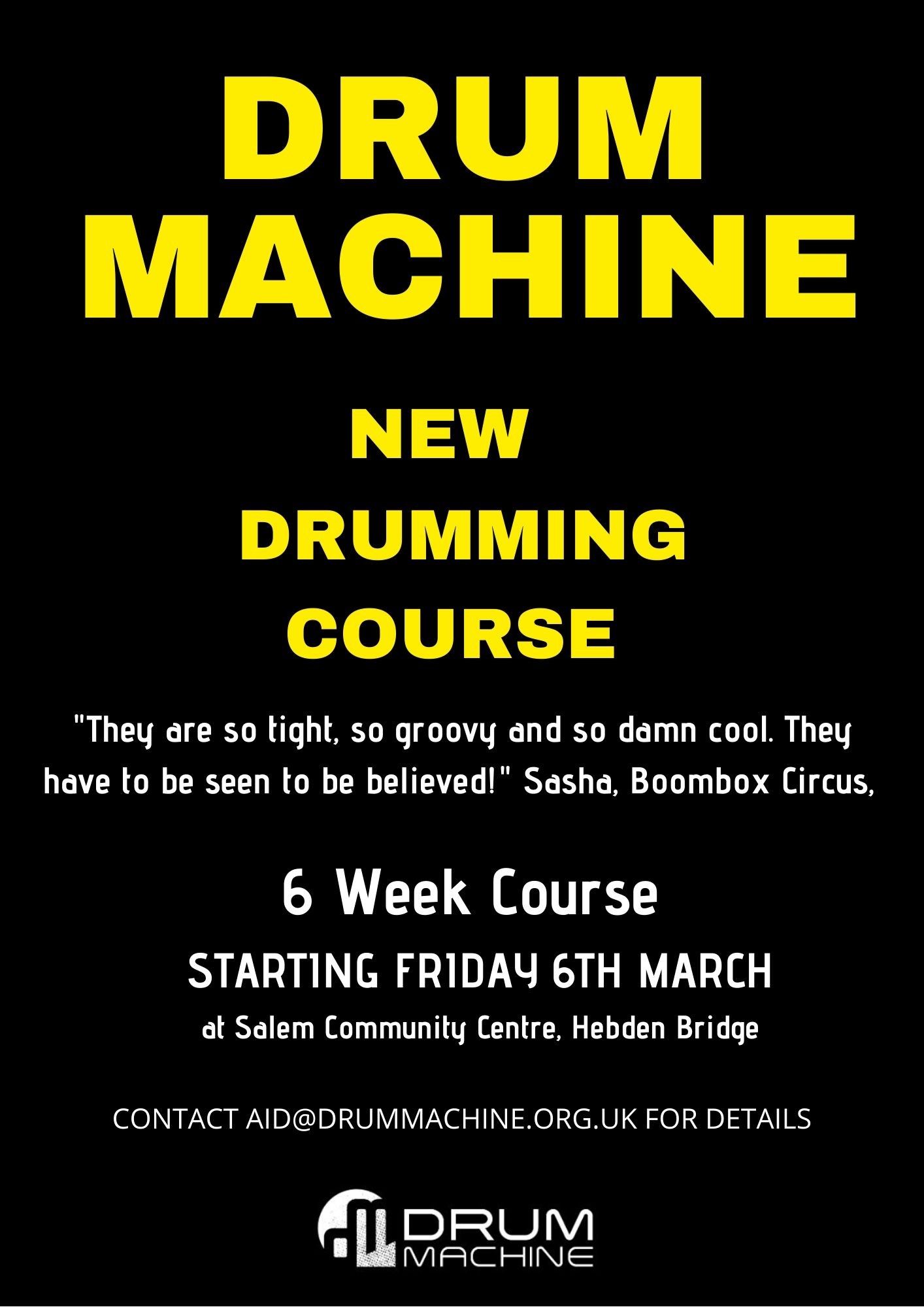 Please email aid@drummachine.org.uk to put yourself on the waiting list for the next course we do.
(We may not do a new course for a year or two so if you can make this one, that would be ace.)
Join our mailing list for up to date news and views of our new album Go Turbo which will be out soon!!!
And a huge thank you to our designer, Tony Beddows, for the Go Turbo artwork.
We absolutely love it!!!