So as we enter lockdown 2, with our new found space and room for our roots to really grow, the ideas have been coming thick and fast and because of the energy we are putting out into the universe, other new energies have been finding us. 
We immediately started to think that maybe even this new space was not going to be enough, as we want to do so much. 
I will list all the amazing things that are happening for dM:
We are setting up a CIC, (community interest company) not for profit business called What Is Drum.
What is Drum aims to deliver rhythm and music based workshops and courses to a new section of our communities. 
There will be a young persons Drum Machine, called Micro Machines, lead by our very own Ed Wells, an incredible energy, dM player and top friend.
There will also be a young persons brass band to accompany Micro Machines. And we have non other than Mr Atholl Ransome, sax player for Amy Whinehouse, Mark Ronson and Klonk, Founder member of the Haggis Horns and all round good egg.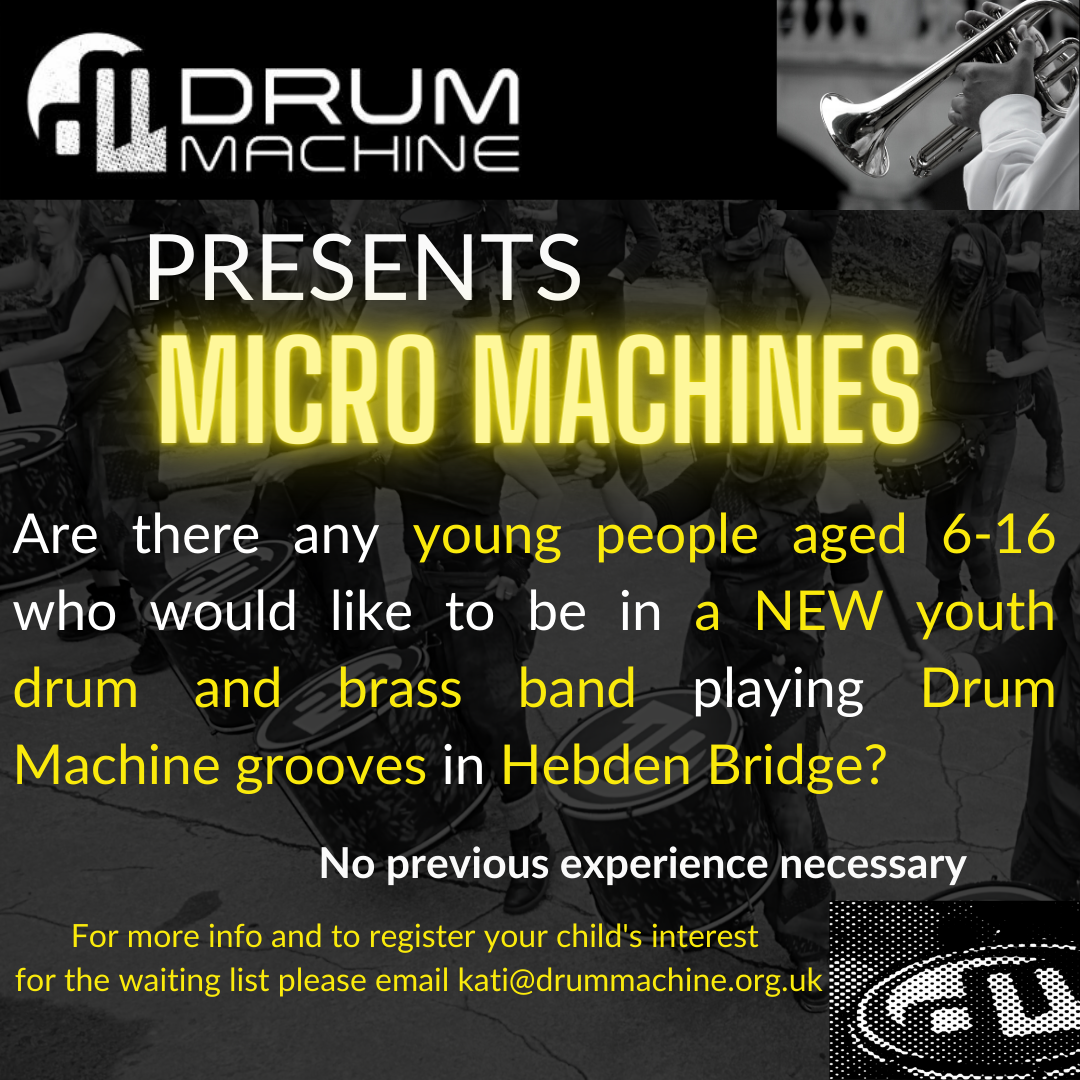 We will deliver workshops to people in the mental health sector, single parents, recovering addicts, the elderly and who ever else needs some rhythmic healing. 
We have plans for cool contempt community choirs, dance groups, live music events…… 
We aim to create a real community hub. 
A place where you can heal yourself and others, communicate and explore with the guidance of inspirational individuals. 
And with some of the energies that have been drawn to us, we already have an amazing group of heads and experience to sit on the CIC (community interest company) board, along with 2 funder finders. 
Long term with the CIC, we aim to secure our own building and when that happens…… 
BOOM watch out.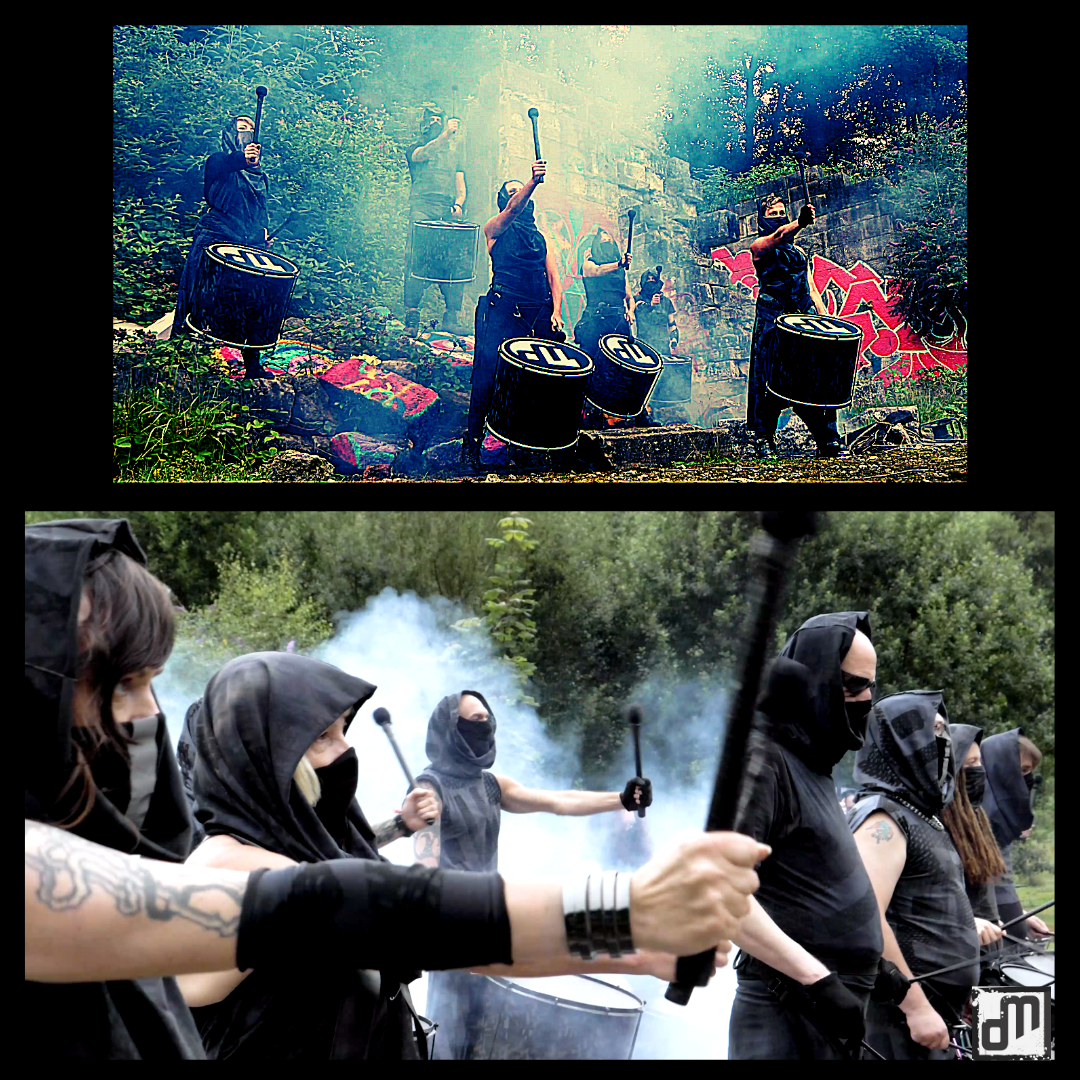 As mentioned, in the LOCKED IN: PART 1 blog, Drum Machine released a new video, showing off its new costumes and drums. 
On the strength of that video we were contacted by db Morgan. An amazing up and coming British Film maker. Now on his 3rd feature film, with MTV movie awards under his belt. We were asked to be in a scene in his new film in Clacton-On-Sea, Morris Men  and off the back of that, myself and Dom, (db Morgan) have become good friends and I am working on sound tracks to 3 of his films. 
And then……. 
drum roll please……. 
We were rehearsing about 2 months ago now and in walks a total stranger. 
He said, "I'm a record producer and I heard the sound of the drums so had to come and check out what it was." 
In Hebden Bridge, every other person is a potential record producer, so I was welcoming to him but skeptical of his introduction…… 
I chatted to the guy in our break and it was only Simon Bleedin Ellis. Brit award winning songwriter, producer and MD to the biggest names in stadium pop. Britney Spears. Spice Girls. West Life. He has done so much and is an amazing energy and talent.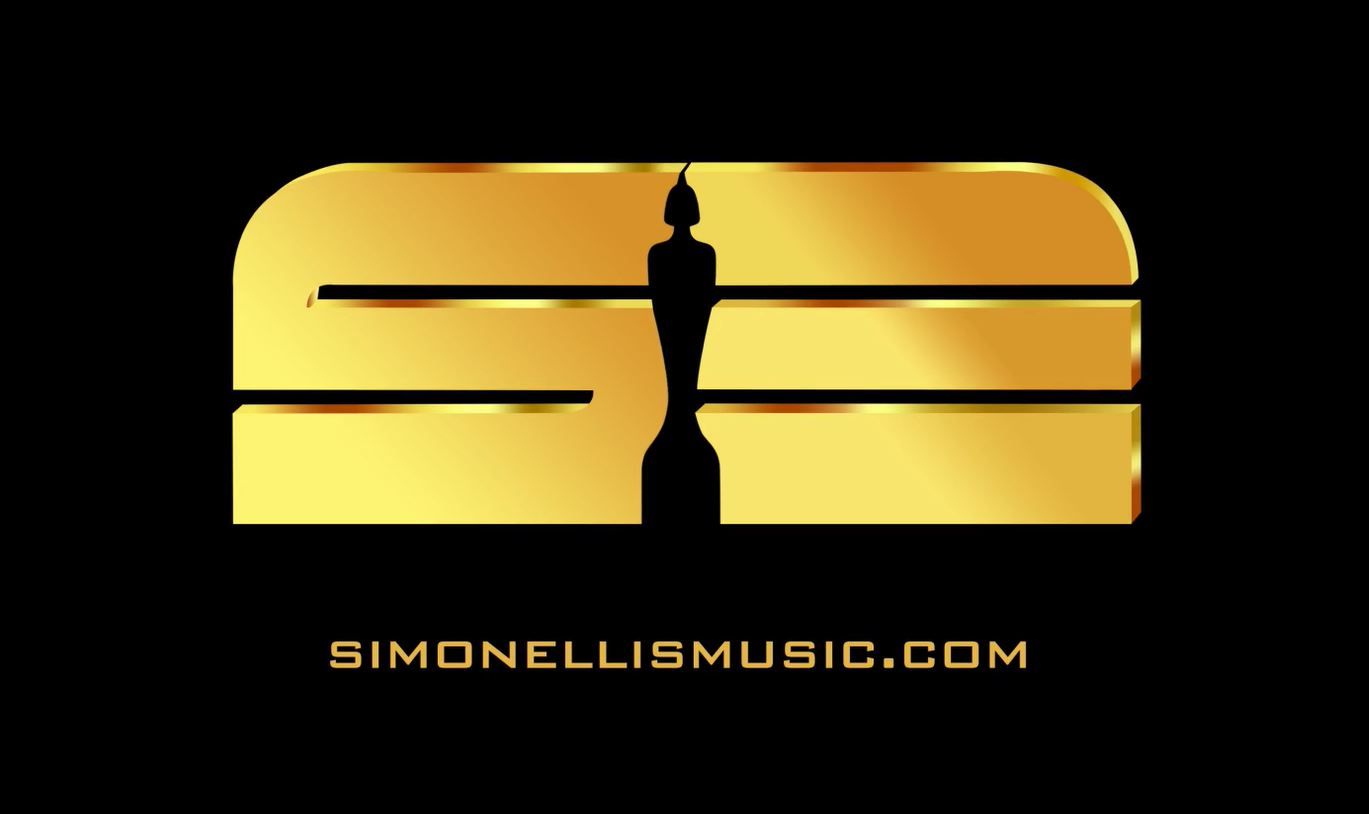 Drum Machine drew him in and now i am working quite closely with him on the sound tracks for db Morgans films and other projects. We have a lot in common and i feel i have found a real kindred spirit. He loves drum machine and all it stands for. And he is inspiring me to stretch higher. 
I know that when the doors to venues open again and he hits the road in those stadiums, that Drum Machine will be included somehow. 
So the lockdown outcome for Drum Machine as an organisation has been amazing. 
I know that for the individual players, without whom there would be no drum machine, lockdown has been hard for may reason. 
And I would like to say a huge THANK YOU to all of them for their relentless, ongoing moral and financial support throughout these testing times. 
And as I have been name checking through out this as a mark of respect to the energies involved, I can't go without mentioning the one driving force behind dM and what is to be the CIC: the relentless energy of, amazing radiant character and face of the business, Kati Edwards. To quote Lord of the Rings, 'she is a light when all others go out and you find yourself in darkness.'
And Thanks to all who have stood by us, believed in us and seen our potential. 
WE HAVE LANDED 
Stay tuned coz who knows what is coming next. 
ANYTHING IS POSSIBLE 
LOVE TO ALL 
 AID DM
XXXX
PS If you would like to come and play with us on one of our courses, email play@drummachine.org,uk for more info. If you are interested in your children joining Micro Machines, email kati@drummachine.org,uk and if you have a group or organisation who would like to try one of our drumming workshops, email aid@drummachine.org.uk