Well. I have always known that the apocalypse has been coming. I just never thought it would be us all isolating at home in fear of a virus. 
What strange times we currently live in and what very strange times for our children. 
What has happened with the band has been heart warming and has shown me what an amazing extended family we have around us. 
We set up a zoom meeting for the first week and they have continued every Wednesday at rehearsal time. 
Some weeks just to catch up and chat and other weeks we have had some stick practice and drumming exercises.  
They are always entertaining and full of love and compassion for each other.  
A much needed weekly release.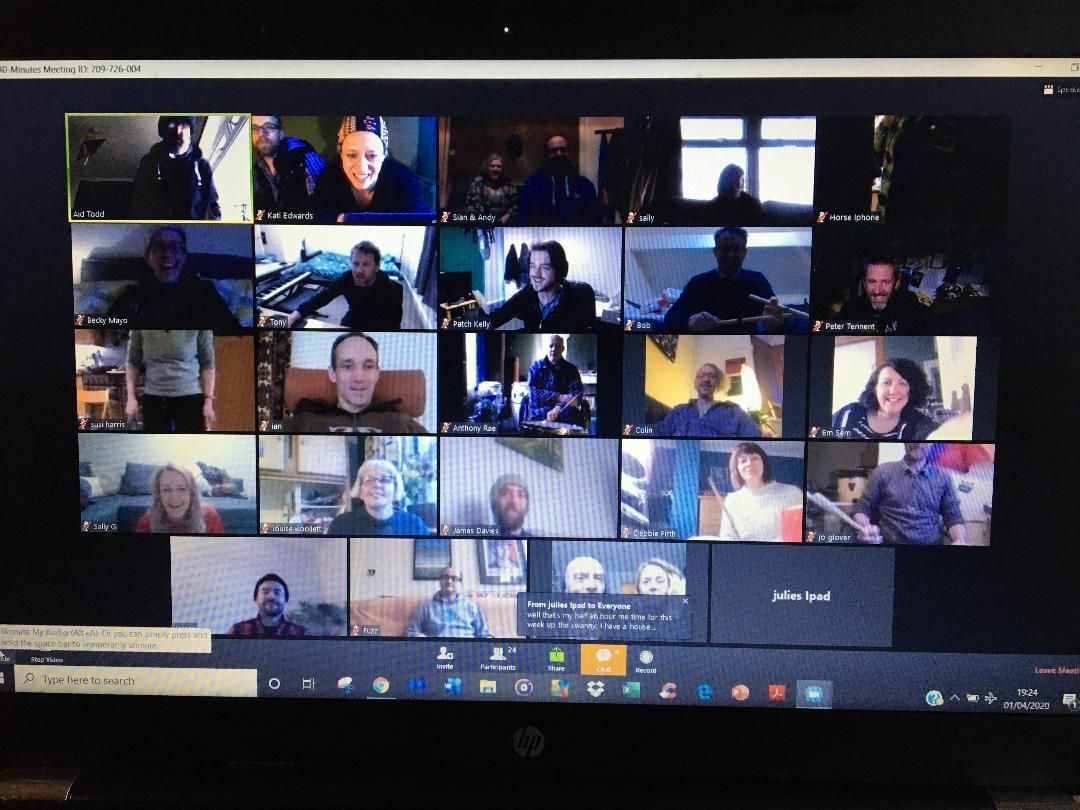 The Drum Machine Learning Channel
Before the lockdown came into force, myself and Kati had been planning and filming for a new Drum Machine learning channel. A place where you can check in any time you like and get tips on technique and sticking and where you can play along to whole Drum Machine (dM) tracks. 
We have now LAUNCHED that and you can find on our website homepage www.drummachine.org.uk.
At the moment, the learning channel is just for the players in Drum Machine and people who began our last intro course in March which, of course, we have had to postpone.
But we have had a few requests for non players who would like to learn to play dM tunes and improve their sticking and accuracy so we will be rolling the learning channel out soon to non dM subscribers.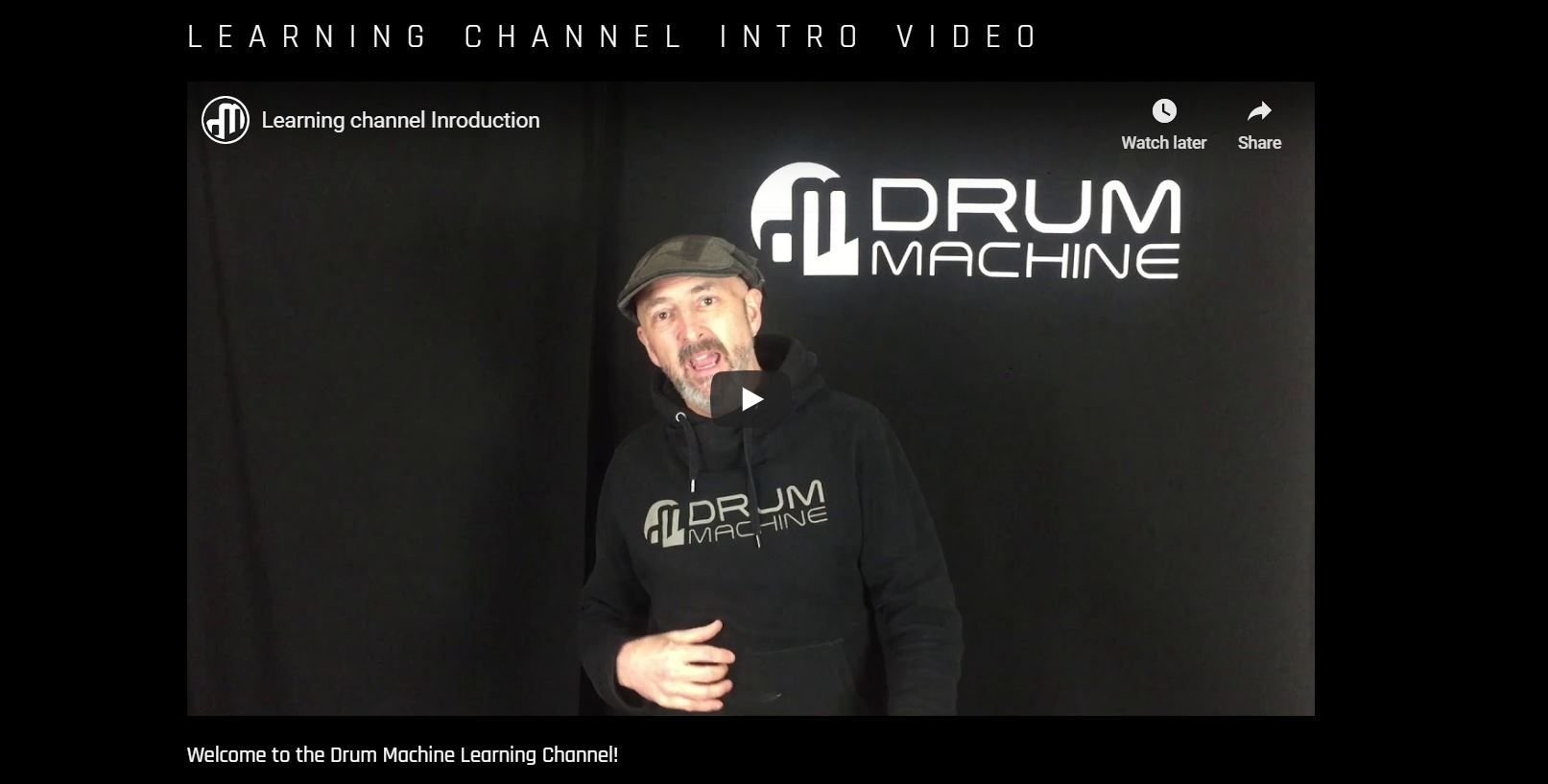 Once the lockdown kicked in, I got requests from players in the band to do little learning videos for drum kit……. and now being asked for vids on songwriting, arrangements and melodies, on guitar, bass, piano and ukelele.
So watch out for some of those. they will be coming soon. 
I hope everyone out there is managing to keep it together for yourselves and all our children. 
Love will always win. ALWAYS. 
And the drum and all its amazing possibilities is a healer, as are you. 
Combine the 2 together….. BOOM. 
Whatever comes out of the other side of this, we will be ready for. 
Love to all 
aid dM