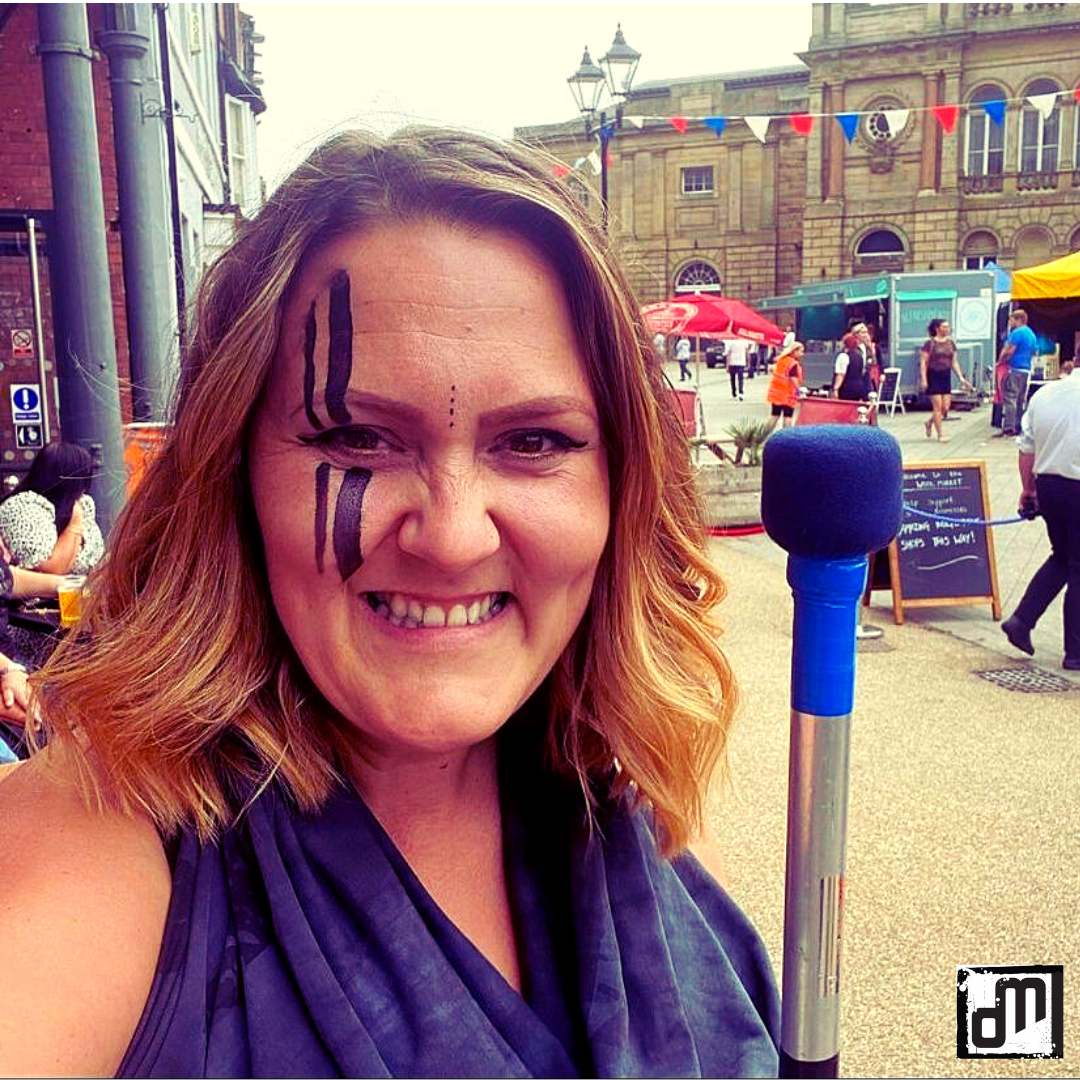 I first heard drum machine about 7 years ago. They were performing with the Handmade Parade in Hebden bridge. 
I was absolutely in awe and the drumming was so powerful!
They were jaw dropping and I'll never forget the way I felt as I watched them march through town.
I said to my partner 'I'm getting in on that one day!'
There's something really hypnotic and primal about the sound and rhythm of the players. 
Then life takes over. I'm a mum of 3 amazing kids, a midwife and a small business owner with my fella. Busy busy busy and as such don't have hobbies or 'me' time. I've struggled over the years with MH but following the pandemic I really had time to think about what matters to me most. 
My family and friends are incredible but I still needed something just for me! 
Then Drum Machine(dM) had a workshop in Hebden park. My 16 year old daughter egged me on to have a go (and it took a fair whack of courage) so I did. Well! That was it. I was hooked.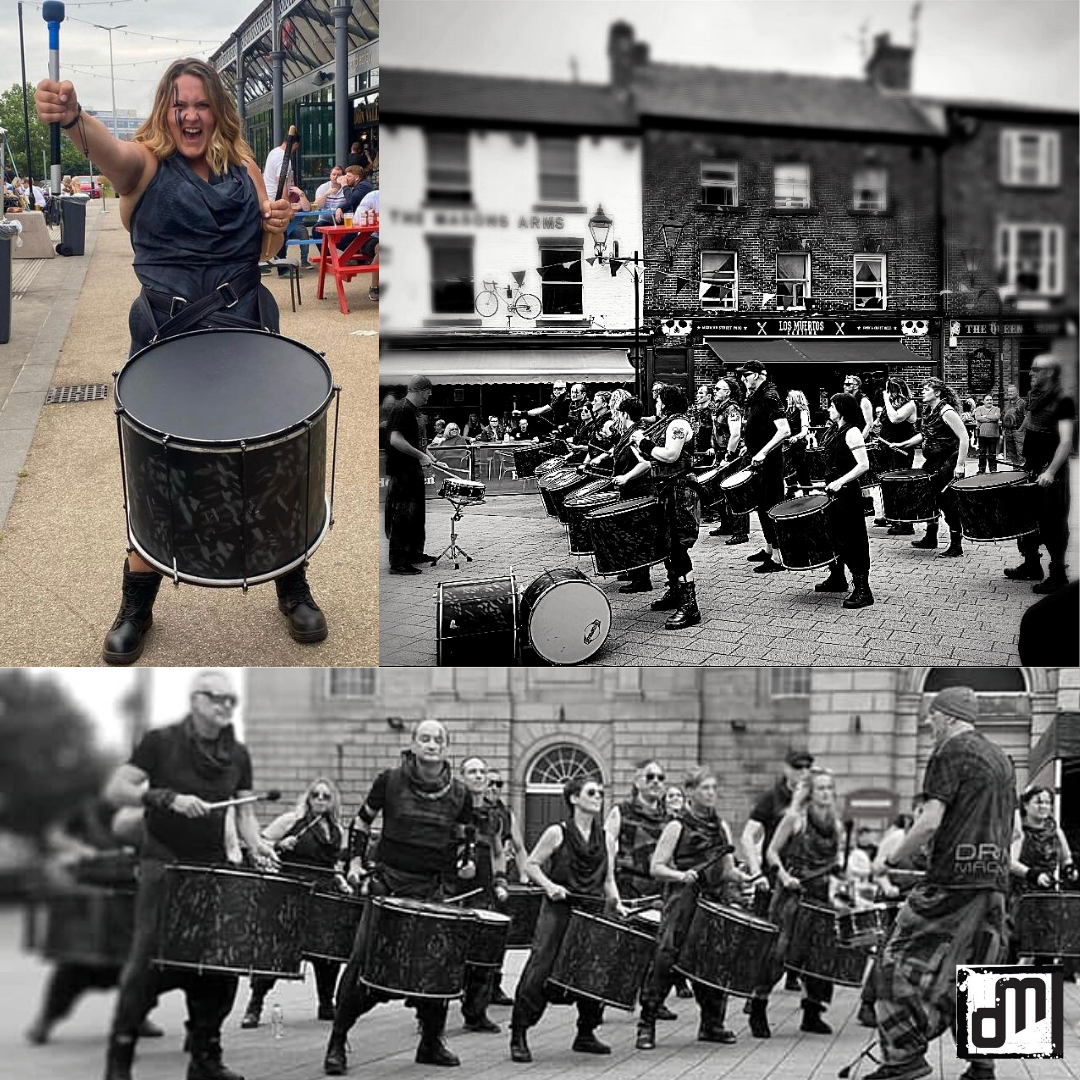 I signed up to the workshop not knowing anyone and jumped straight in.
Aid, Ed and Kati were there and were so welcoming.
My first workshop rehearsal was ace! I was hooked. 
But what I didn't see coming was just how much I get out of being part of this band.
One night a week I go to rehearsals. (I literally look forward to this every week!) and am meeting some brilliant people.
It's 3 hours of absolute drum therapy and company with these brilliant folk. (Like seriously, your ace 🥳) and I'm beginning to feel like a part of something bigger 😊 
Life can be super duper stressful particularly if its been a challenging week at my job, but drumming literally pushes the stresses away and I feel refreshed and ready to face anything the world wants to throw at me.
I love it. 
I've performed now at 2 events with dM, a street gig in Doncaster and a club gig, Boombox Circus in Leeds and am so excited to be going to my first festival (I know age 38 but better late than never) to perform.
I loved watching the crowd have that same buzz I did when I first saw dM. 
I'm looking forward to many more gigs and fun times with you all! 💜 thank you being what you all are! 🙌🏼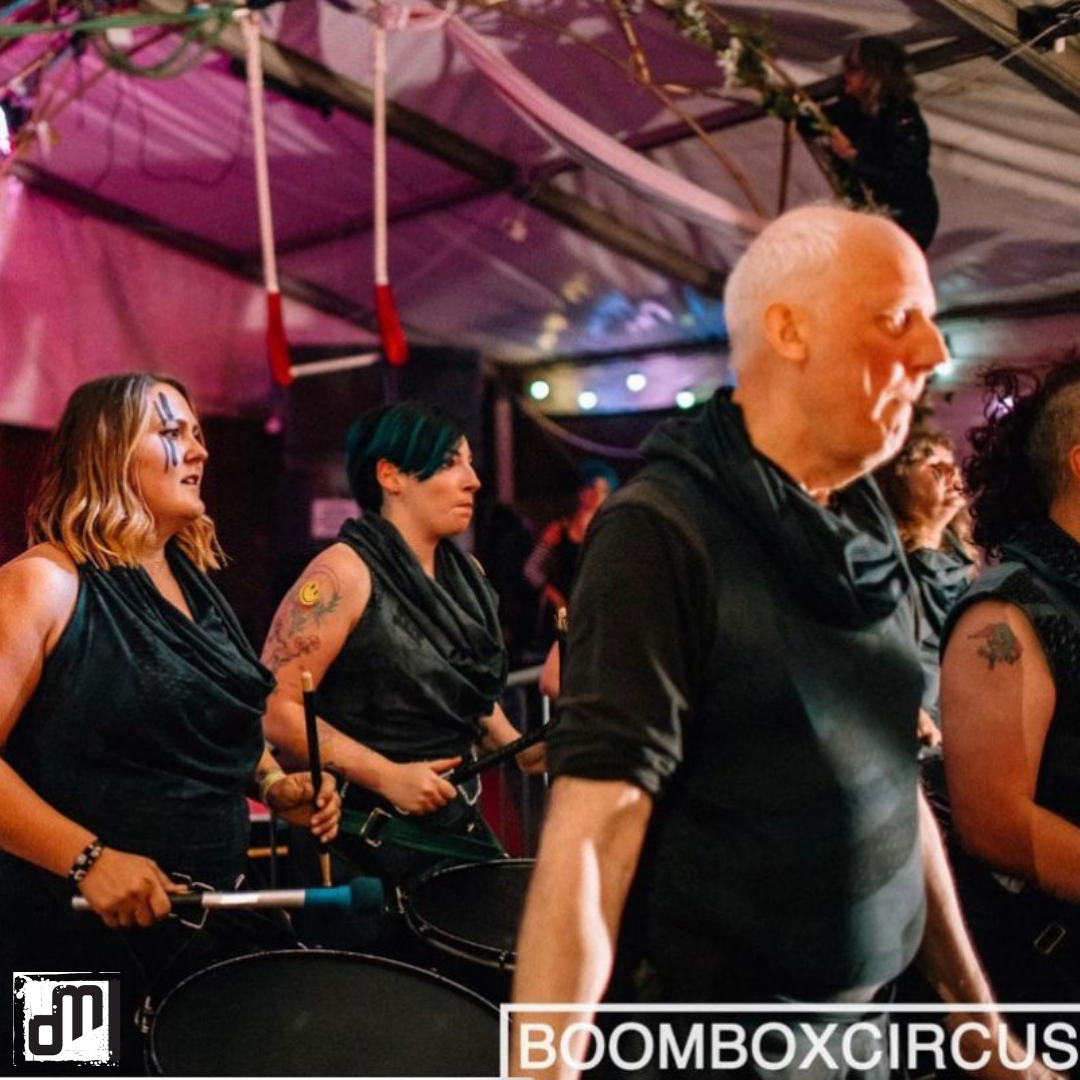 A huge thank you to Sophie for joining the band, all your fabulous energy and letting us know what you think of us!
PS If you would like to have a go at playing with Drum Machine, the best way is to join one of our 4 week courses. No experience is necessary and all experience levels are welcome. The course runs on Monday nights in at the beautiful venue that is Fielden Hall in Todmorden.
You can add your name to the waiting list using this link: I want to play too 
And if you have any questions, please email kati@drummachine.org.uk or call Kati on 07967622884