I first met Miranda Arieh and heard her music over 15 years ago. 
I was playing in a punk band with her fella, Jon. Top bloke. Outrageous player. Skank Agenda. That band was a lot of fun. 
Even back then, as a budding producer, drummer, percussionist, all round explorer and adventurer of anything and everything funky and/or melodic….. the first time i heard her, i knew she was the real thing. Like the first time i heard Tom York, Nick Cave, Regina Spekta, Kate Bush…..But she has elements of all sorts now. Elton John even, Lady Gaga and something that is just hers and for me, someone into lyrics, I think she is one of the cleverest lyricists around today. And not up your arse clever. Much more beautiful crafted and delivered without one shred out doubt of their origin and integrity. It's fair to say. I fuckin love what she does.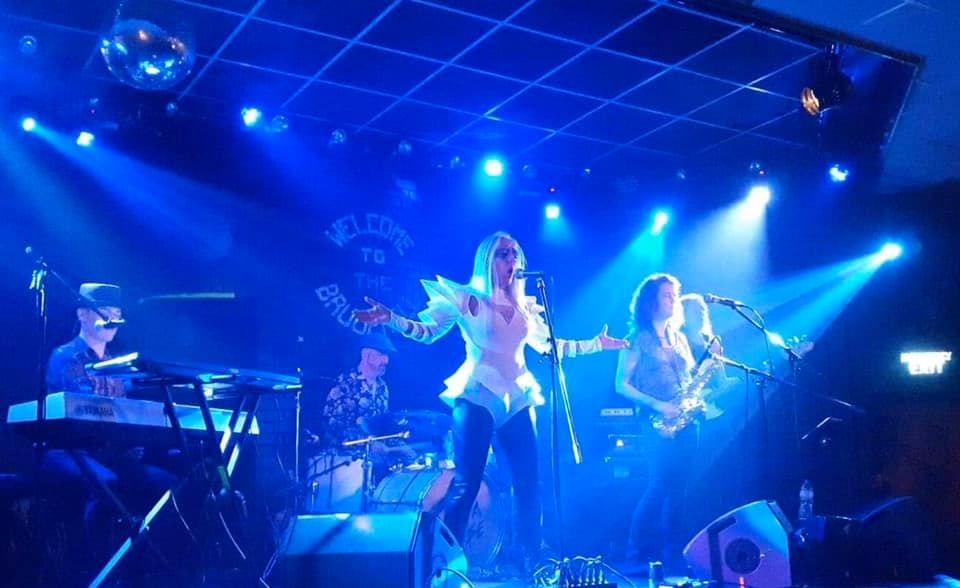 Anyway, a few years later and me and Miranda have finally got the whole band together. And made an album and released it. YAY.  Here it is on Spotify.
 It's currently made up of some serious players. I think lots of people will know of the band called Maia. Killer band. If you haven't heard them, check THIS.. 
Maia will always be one of my favourite bands. Tom Clegg, singer and main writer for Maia, is now on keys. 
In the band are Tom, myself and Miranda. We are working on the next album together.  It's very exciting. 
So this coming TUESDAY, NOVEMBER 19th the Miranda Arieh band (with me on kit) and Tom and the gorgeous Jen on heavy bass and Lisa blowing sax and providing angelic backing vocals are performing her whole show, at the Trades club in Hebden bridge for FREE (pay as you feel).
There are several vids you could watch of Miranda. All of them great. 
Here are some:
Miranda Arieh: Hold On (Official Music Video) 
Miranda Arieh: Official Show Reel of Debut Album Launch
Miranda is also a huge campaigner for metal health awareness and she delivers it in a way that is void of ego and connects with absolutely everyone. She
makes you feel like the big sister you really need at times when she talks on stage. 
She's UNIQUE. And one of my closest friends. 
I honestly don't think it will be long before she is selling out her shows 
There is a vibe growing. 
So please come and make the night special. 
Watch her vids 
Get into the band and come and join us. 
Drum Machine with play on the outro of the last tune, like a big techno samba jam out.  It's going to be ace. 
See you there. 
Aid