This week our Joe, who plays Bass in Drum Machine, Hebden Bridge has written the most beautiful piece for the blog.
Reading this gave me goosebumps all over. I think Joe's done a fantastic job of putting into words what being in this band is like.. I resonate with so many of his points.
Here we go...
"They say you can choose your friends but not your family but with Drum Machine you get both.
Not being a natural drummer, musician or even being able to tap my feet in time, I find Drum Machine a real challenge mentally and physically.
With Aid's teaching style plus the support and encouragement I get from the gang, I was able to achieve something I thought was unachievable.
The camradery is second to none and you're always made to feel welcome and valued as a team member. There is always someone to help if you're struggling either personally or with band related issues.
The gigs and festivals we play are awesome to be part of and always strengthen the bonds between the team.
Also being part of such a large group makes it comfortable for those less confident members whilst on stage.
Add to this, our band leader is a musical genius meaning that the gigs we play are absolute stomping live dance sets.
All in all, Drum Machine is an element of my life that I am deeply proud to be part of and an effort that is definitely worth the pay off.
Viva DM!"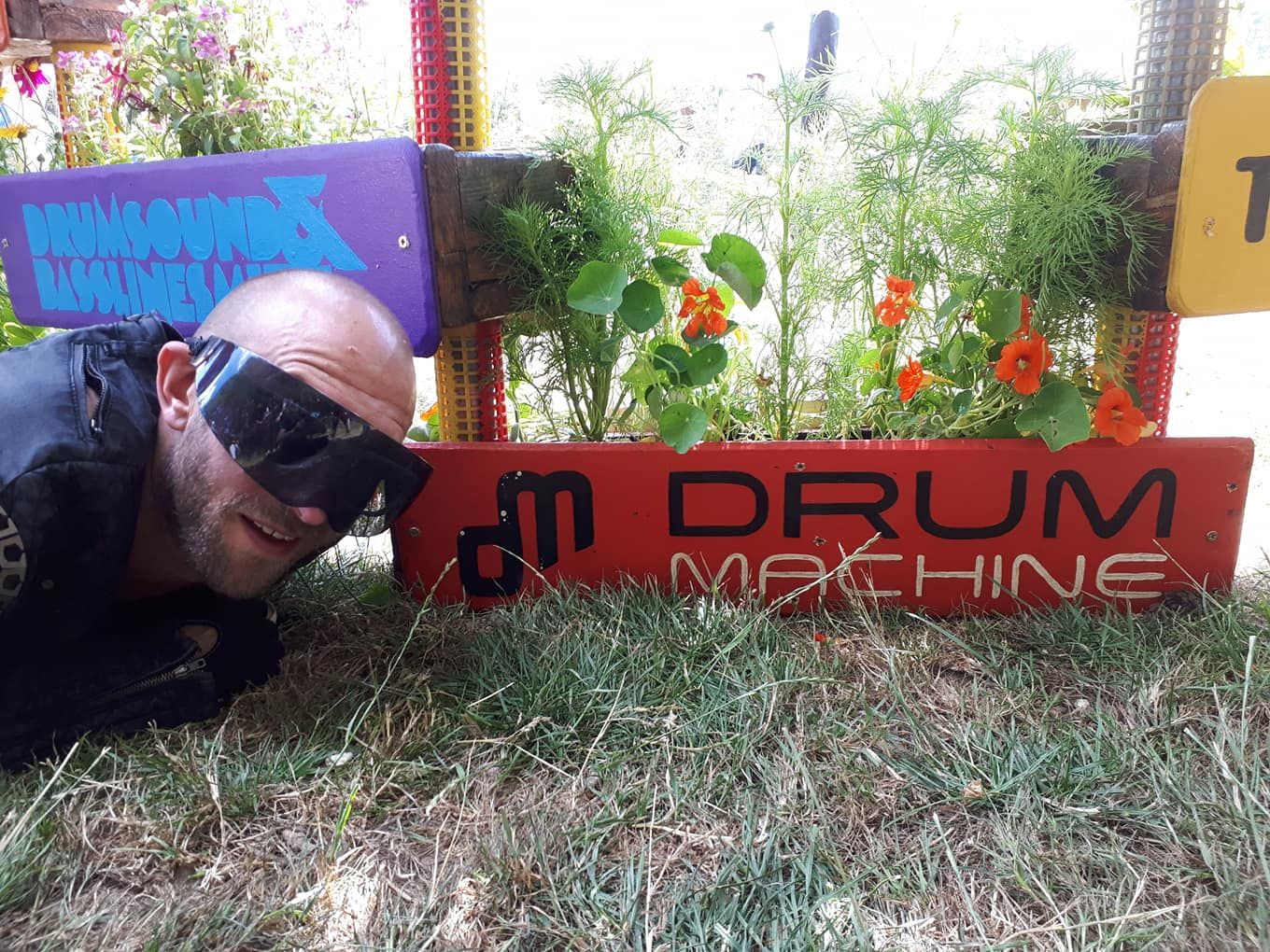 So a huge thank you to Joe Duffield for writing this blog and for generally being a total superstar member of the band.
Joe runs a small independent screen printing service based just outside Leeds No Brand Printing and makes all our DM T-shirts and hoodies.
We have a new range coming out soon so look out for that in our shop.