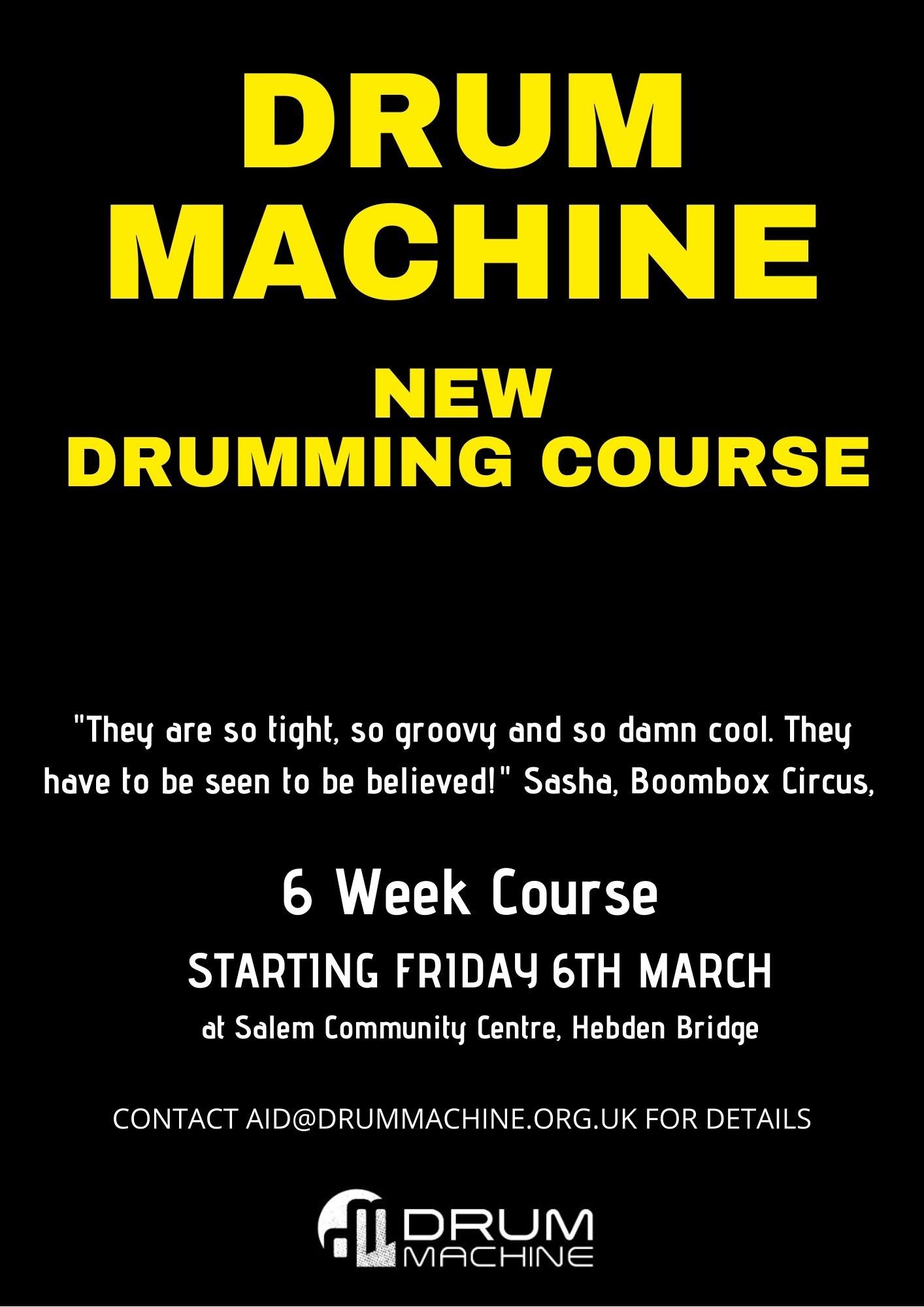 We are running a new course.
No experience of drumming necessary but if you've drummed before you'll have a head start!
Starting Friday 6th March st Salem Community Centre in Hebden Bridge 
6 sessions of 1 1/2 hrs. 
The first 3 Fridays of March & the first 3 Fridays of April. 
At a cost of £80 
All equipment provided. 
If you are interested in doing this course then please email aid@drummachine.org.uk  or call Aid on 07791 768222 or if you know anyone who might be interested, then please pass it on. 
There are only 25 places. 
It will fill up quickly. 
Get in touch if you're interested!