Saturday night saw us play our residency at the mighty Boombox Circus at Beaverworks in Leeds.
It's always a great crowd for us and nice to see so many familiar faces.
I've never seen a crowd go from 0-60 in such a short time. When we started the tent was full of people chatting and by the time we'd finished, pretty much everyone was dancing. That's what I love about Drum Machine!
The "Drum Machine" chants as we were setting up were funny. Massive love to the Colne lot for that :-) 
And the guy at the front leading a exercise stretch routine so we could 'warm up'. We might just build that in to our self care regime.
Boombox circus really go to town with all the performance and walkabout acts. It was the first time we've had a dancing lobster in the audience to my knowledge!
Great night. Thanks All. We'll look forward to the next one. x
If any of you have any comments, photos or videos of Drum machine from the night or if you fancy writing a review of watching Drum Machine play, please email them to kati@drummachine.org.uk

A few of you asked about the new recruitment drive for Drum Machine. WE ARE RECRUITING IN OCTOBER. It doesn't matter if you've not drummed before, book in and see how you get on. 
Contact aid@drummachine.org.uk for more details.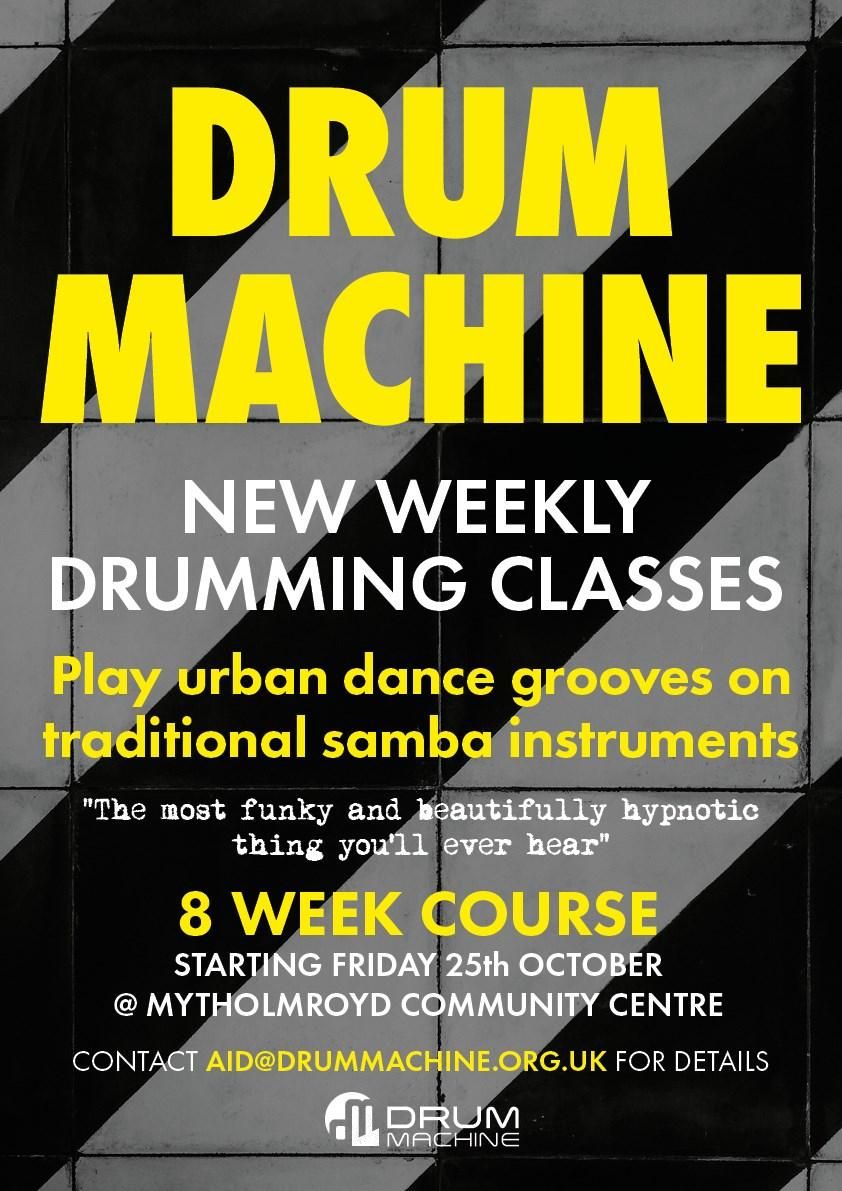 With Love 
Kati x