ELECTRONIC PRESS KIT

PERFORMANCE
Drum Machine live 
Drum Machine is a larger than life, drumming collective playing their own unique style of Drum & Bass, Techno and Breaks.  
From the stage to the dancefloor and from the streets to the fields.  
Going out with anything from 12 to 40 players, Drum Machine is an audio visual experience to be witnessed. 
The interactive performances are written to draw the audience in; providing them with an opportunity to be a become a part of what is happening.
The need for connection after what we have all been through is essential and is 100% catered for in the new show. 
Drum Machine works on stages of all sizes, on any street and in any field. 
See our video for 2021 below.
Energising. Uplifting. Exhilarating. 
aid@drummachine.org.uk
kati@drummachine.org.uk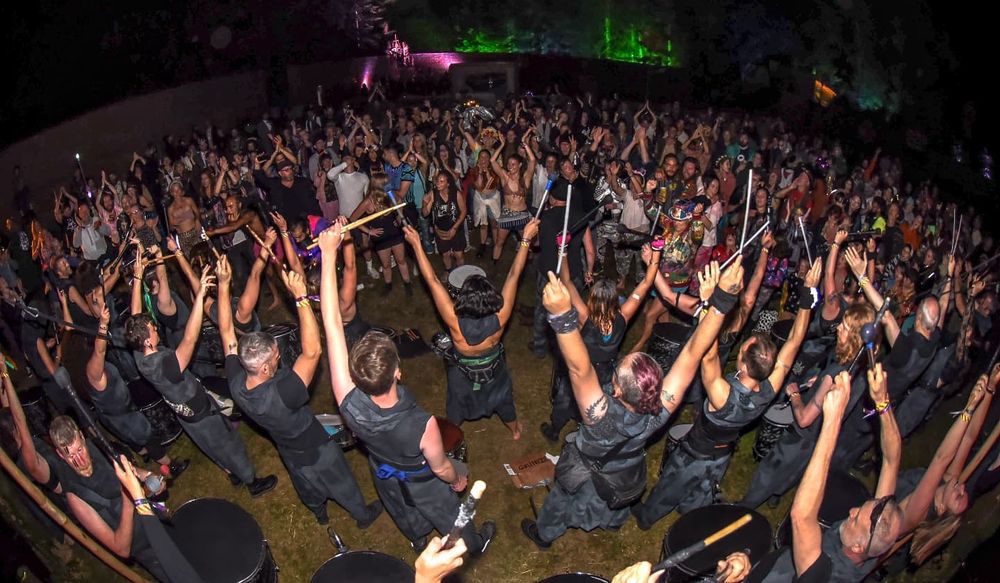 There are some very exciting plans for Drum Machine's evolution in our new socially distanced normality, as we explore the power of repetition and its effects on the communities we live in.
Please get in touch for for more details with aid@drummachine.org.uk or use the contact form below
TESTIMONIALS
"A live 30 piece turbo powered bateria, breaking new ground, bringing live dance music to the people and ripping up dance floors.
Drum Machine bash out pumping dance grooves with northern industrial intensity, blasting big beats into the heart." 
Beat Herder Festival Guide 
"They are so damn tight and so damn funky. They have to be seen to be believed."  
Sash - Boom Box Circus, Leeds  
"What an awesome sight!  ...And so funky. Loved them"  
James Atkin - EMF & Bentley Rhythm Ace