BLOG 2 OF THE MINI LAUNCH
 
I asked Aid if we could nail down the characteristics of the kind of person who's in Drum Machine. And I discovered it's actually really hard to do because we're ALL so different.
But... it works.
In fact, that's why it works!
Drum Machine are intergenerational.
Our players span 7 decades.
Some of us LOVE to party and others would rather sit out.
Some love to get involved with the costume or the make-up and others stay on the periphery.
But all who come want to be part of something.
They want to learn something new.
They LOVE the music; the funky, hypnotic sound and the visual spectacle that is unmistakably and unapologetically Drum Machine.
They LOVE the look and the sound.
They LOVE the variety of gigs we do.
From massive music and contemporary arts festivals like Boomtownfair or Beatherder to events such as Keighley Arts and Film Festival or Rotherham Diversity Festival.
And they love the family that is Drum Machine.
Here, James Willis Davies who plays in the Kutador section describes seeing Drum Machine for the first time and explains what Drum Machine means to him...
"I first saw Drum Machine play in the Trades years ago and was instantly blown away by the energy, performance and uniqueness of the sound. 
I wanted to be part of it and kept telling people about it.
Then, I saw the ad for the recruitment drive and I knew it was my chance.
Nervously I attended as I'm not too good with new situations and new people.
3 years later, being part of the Drum machine family has really helped my confidence and socialising issues and I couldn't imagine not being in DM.
Everyone is amazing and friendly and really lovely and obviously Aid is an absolute genius when it comes to the beats and how to get it over in a way
everyone will understand."
So a huge thank you to James for your awesome submission. It's so lovely to hear this account of why you like being in the band. Massive love <3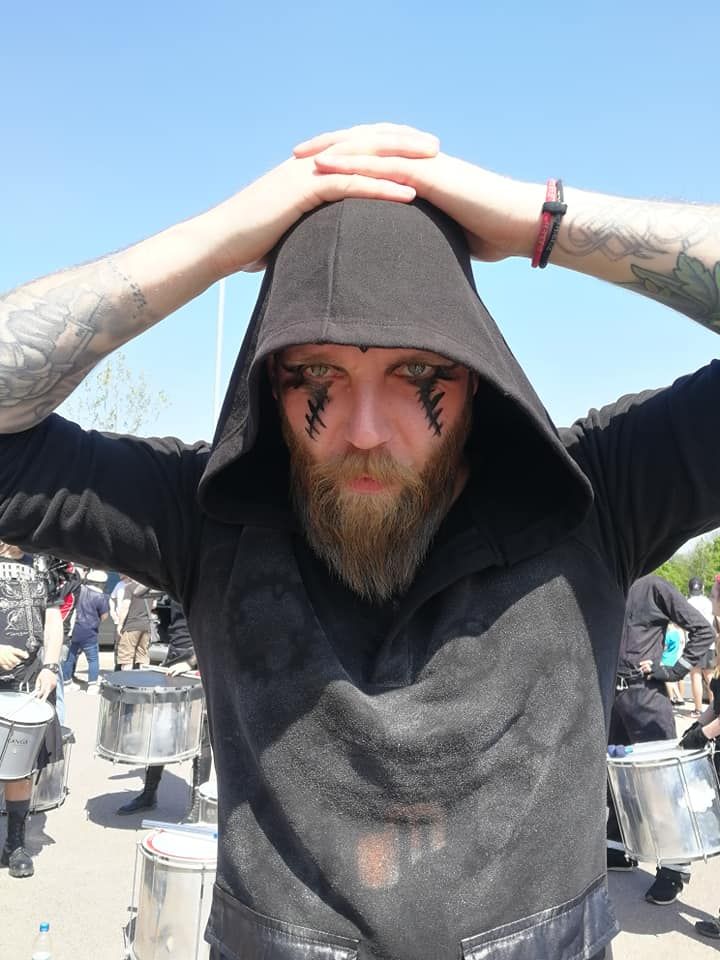 So if you'd like to join, we have a recruitment drive coming up.
If you're sat of the fence, why not give it a go?.. If you've never drummed before it's ok. Just a desire to do something awesome will do. Aid will train you up.
 I wasn't even confident I could clap in time when I started in Drum Machine 3 years ago but it turns out that practice really helps.
Who knew!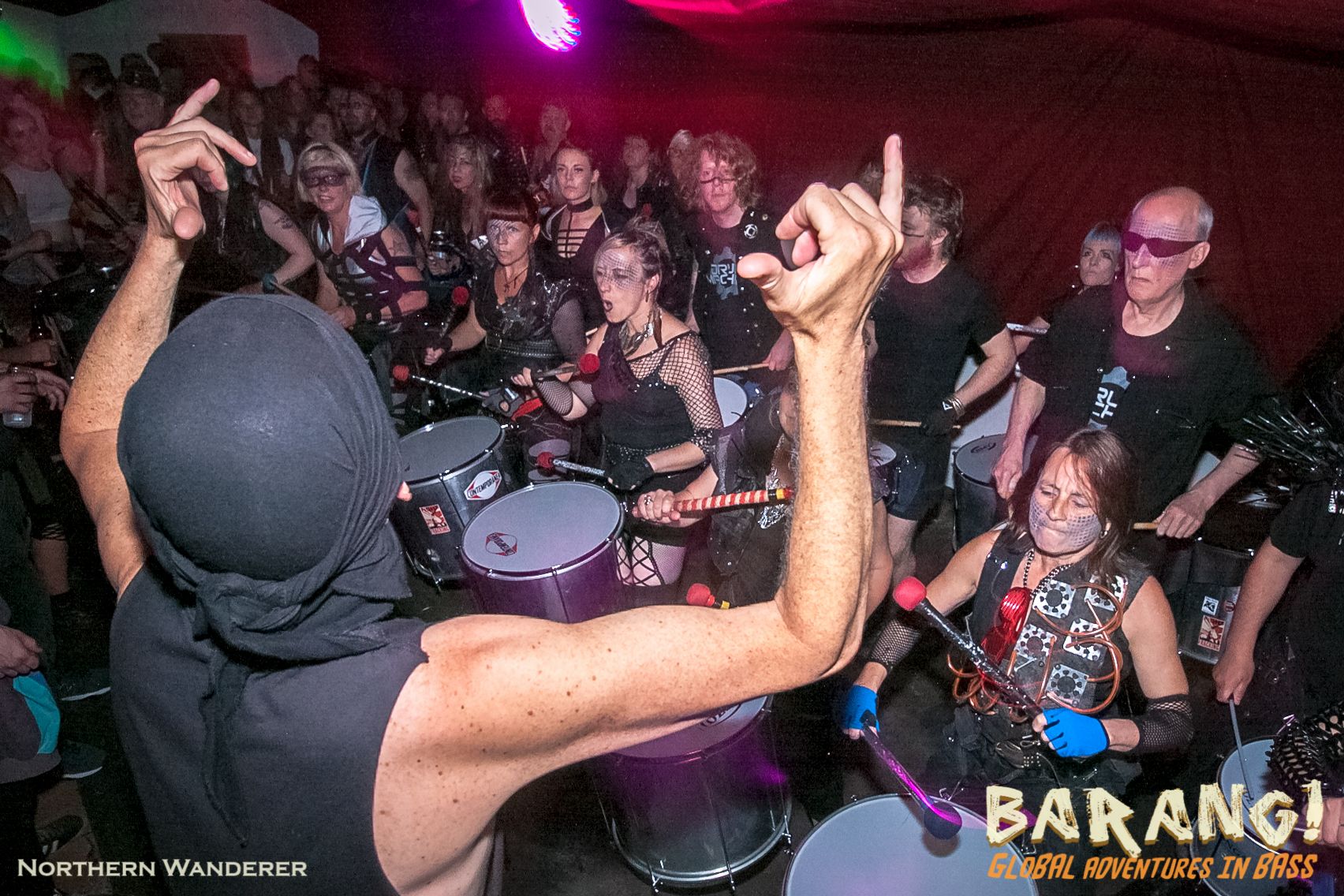 Get in touch for more information or to book your space on the course.
PS Look out for Aid's post all about what you can expect if you try out for the band in the new Recruitment drive starting Friday October 25th!!!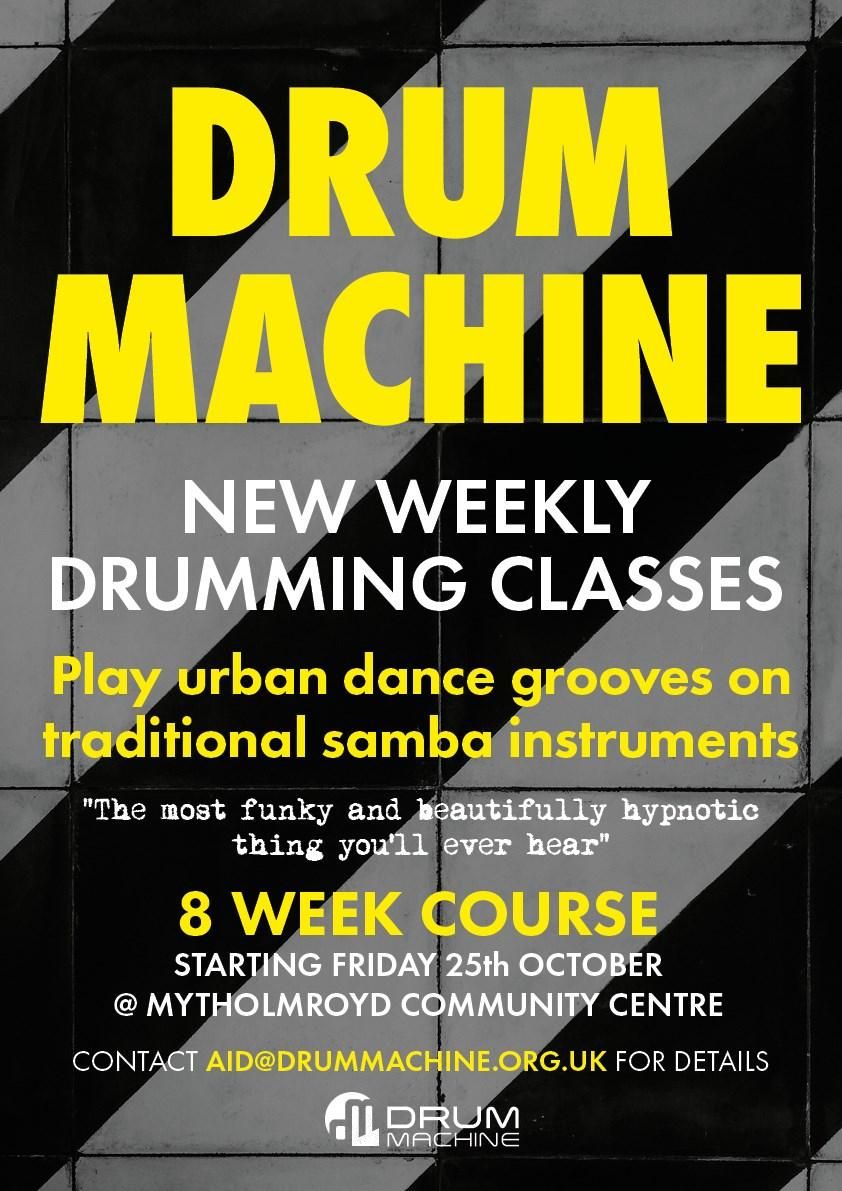 PPS Look out for our next Mini Launch Blog 3 where Doug on Bass describes the history of trance and why he's Drum Machine's biggest fan!
PPS We're looking for accounts of seeing us for the first time or being part of the machine. Please send any submissions for the blog to kati@drummachine.org.uk