Feeling The Magic
Drum Machine have been back in Doncaster again at Coundown To Christmas, Doncaster's Christmas Light Switch On 2019. 
We absolutely LOVE the people of Doncaster who welcome us by getting into the Drum Machine vibe.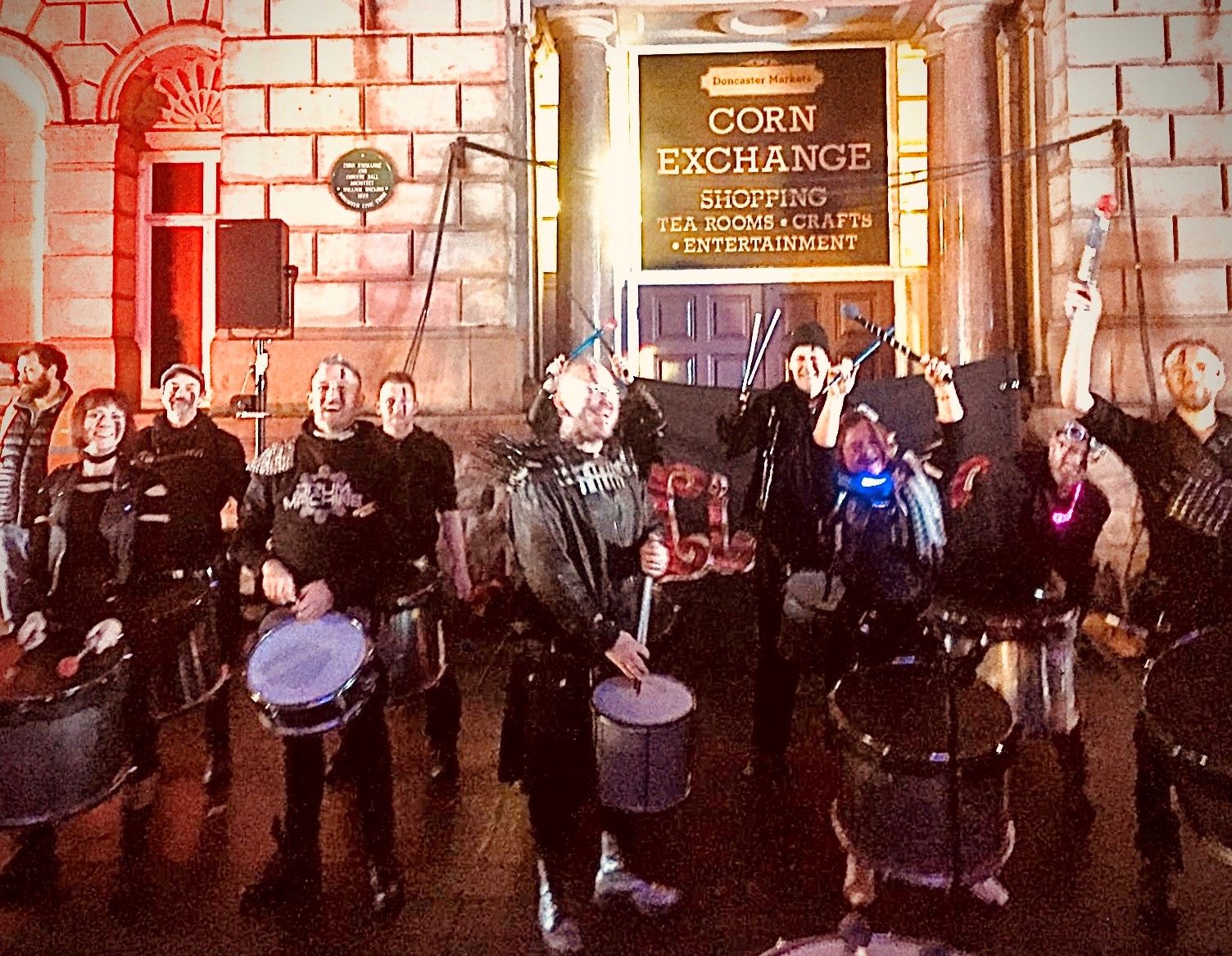 We had 3 sets throughout the evening and the good people of Doncaster did us proud; joining in, clapping the rhythms, whooping, shouting and bouncing.
This 13 second video can help you FEEL THE MAGIC from the night. 
Doncaster Town Council created a fantastic programme of entertainment with all kinds of creative arts.
It was the second time we've been in Doncaster this year.
We were there for Doncaster Steampunk Weekend 2019 in May.
Here is a great video documenting the Steampunk Weekend.
So a huge thank you to the people of Doncaster who again came out to play!
We look forward to seeing you again.
With Love
Drum Machine x
PS Please do join our mailing list to keep up to date with upcoming shows, news, t-shirts, Drum Machine merchandise and events. Join here (scrolling to the bottom and add your email).